Benny's April Blog: Fun while social distancing
Hi guys, it's Benny again!
This month I have still been having fun even while social distancing. You may have seen that I have been to the Spires School. If not, you can read all about it here.
I was lucky enough to be able to join in with creating rainbows with a young person in Cornwall to put up in their window. We went on a short walk that day and counted five more rainbows!
Over the bank holiday weekend, I was able to help with gardening and it was beary sunny. I may have had an ice cream too. What's your favourite flavour? Mine's straw-beary.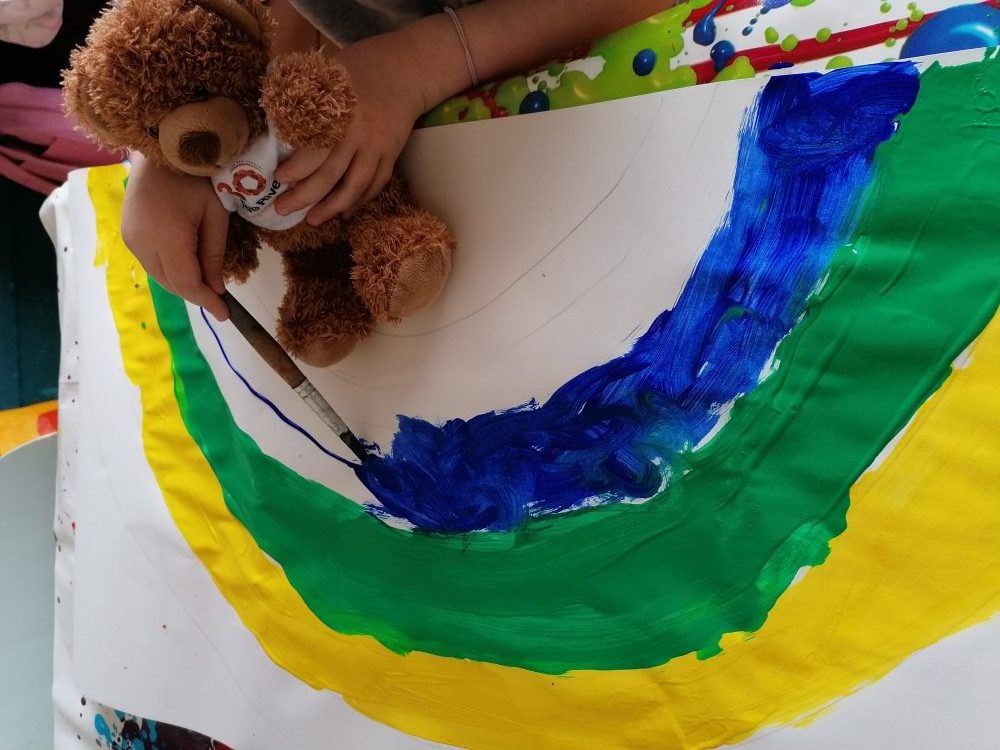 Ideas of what you could be doing indoors
As well as sharing what I've been up to with you, I also wanted to share some ideas I have on fun things you can do indoors.
Movie Night – This is a nice, easy activity you can do when you are feeling a bit lazy. You can watch your favourite films or watch new ones! My favourite film is Brother Bear.
Get Creative – One thing I like to do while I'm indoors is to get my arts and crafts on. This gives you a chance to be creative and to improve your artistic skills.
Exercise – While staying at home, it is important that we keep active! Some good exercise videos to watch are The Spires PE lessons.
Write a story – This is another way to get creative. I like to write my monthly blog posts when I feel creative.
Baking – Some of the Five Rivers young people have been baking already and I would really like to do more baking. What shall I bake next? Blue-beary muffins?
Remember, stay home, save lives!
Until next time,
Benny