Working in our specialist central services
What we do
Five Rivers Child Care is one of the UK's most experienced practitioners in turning around the lives of vulnerable children and young people. We provide a joined-up service to over 135 local authorities and NHS trusts which relies on excellent governance. The processes we have developed over our three decades of experience support our fostering, education and residential teams to enable them to give 100 per cent. We employ experts in areas of Governance, Safeguarding, Facilities Management, Financial Control, IT, Communications, Training and Human Resources, as well as skilful and dedicated generalists in administration.
Our in house management training schemes seek to promote talented, able people in a wide range of disciplines, and we also support administrators who feel inspired by the amazing work we do to re-train to work in a care professional role.
Five Rivers recruits adults from every walk of life and thrives on the diversity we attract. As part of our corporate social ethos, we guarantee to offer an interview to care-experienced applicants.
Benefits
You will benefit from working with a well-established, child-centred organisation that is committed to turning children's lives around. With over 30 years' experience, we are well equipped to support you to develop in your role. We know how demanding and challenging our work can be. We value our people and want to recognise and reward you for the work you to.
Read More
---
Some of your rewards and benefits include:
On-going training and learning: Our Learning and Development team are committed to sourcing and delivering up to date, quality training opportunities. We continually look at new learning initiatives to make sure we're providing the best continuing professional development we can. We also prioritise and discuss your personal development goals to ensure you're getting the most out of your career.
Simply Health Cashback scheme: You will automatically be enrolled in the Simply Health Cash Plan scheme which means you can claim back the cost of your everyday healthcare appointments. The membership also allows you free, immediate access to a 24/7 GP telephone helpline.
Employee discount scheme: We are pleased to offer our valued employees access to a free online platform called Perkbox. The employee discount scheme gives you exclusive access to a wide range of retailers and services.
Employee assistance programme: We know how demanding our lives can be and that life isn't always plain sailing, so we take great care in supporting and caring for you. You will automatically have access to free, confidential, 24/7 counselling.
Long service and recognition scheme: We appreciate the invaluable contribution our employees make, so we recognise and reward loyal service. Our recognition scheme provides additional holiday entitlement for length of service and financial recognition for ten years and above.
Annual leave allowance: Our annual leave allowance which increases with your length of service.
Employee referral scheme: We know how important having the right workforce is and we're confident your network includes professionals who could bring expertise and experience to our work. We offer financial rewards for successful appointments to our staff from your network.
Staff Stories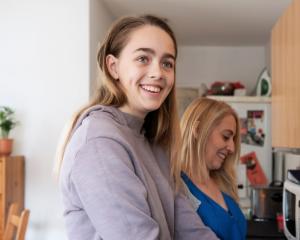 Rosie – Advertising, Brand & Events Lead
Rosie works in the Communications team, based at our Head Office in Salisbury. She works hard to promote the Residential service, and supports the rest of the Communications team with […]
Read more
Work with us
We are always looking for engaged and passionate people to work for us and have a range of opportunities.
View our current vacancies
What Our People Say
"I feel very lucky to be a part of Five Rivers. I first joined the team in an administration role, and have since progressed into a Fostering Support Worker role with backing and support from my wonderful colleagues and management who are encouraging me to reach my overall goal of becoming a Social Worker. Self-motivation is one thing, but having a team who believes in you and pushes you to achieve is so encouraging! Day to day, our line of work can, of course, be very challenging, but all of us here strive for the best possible outcomes for our children and young people and that's what makes every day count and feel so rewarding. Job satisfaction is key, and I wouldn't be where I am without Five Rivers!"
Our Values
Our values are at the heart of everything we do. We live these values day in, day out.
Respect • Adaptability • Integrity • Support • Excellence
Find out more