It's Times Like These
It's a sad reality but today's headlines frequently paint a picture of a failed and failing 'looked after population'. Many children are protected by being in care and every day we see their strides. We are ambitious for and with our young people, but these damaging stories cast a marginalised view, serving only to negatively impact their life chances. This has to change.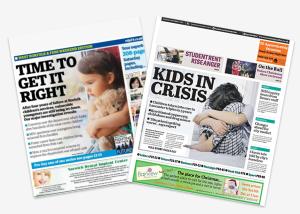 What does this narrative say about the children who flourish? What does it say about the people who dedicate their lives to working with these children? What does it say about our society if we disarm care leavers through unconscious bias and discrimination?   
We want to empower young people to reclaim their narrative. 
Time and time again we are amazed by the creative and powerful ways our young people find meaning in their experience. We find creative ways to help share their projects, so many of which are focussed around shifting public perception. Their contribution makes people stop, think and change. That's just what we need. 
Now it's our turn and this year we are more ambitious than ever. Just as we are on a journey to understand the experiences of our young people, we want to take you on a journey to dispel myths, breakdown barriers and celebrate the children who grow up in care.  
As April is Care Experienced History month – a month dedicated to celebrating and commemorating the lives of care-experienced people – it's never been a better time to launch our new series 'It's Times Like These'. 
It's Times Like These: Reclaiming The Narrative
I believe there is a long way to go to change the public attitude towards care leavers, but the damage is not irreparable. That's where this series comes in. Told from the perspectives of those who work and live with our children, it will shine a light on what it means to work in the care sector.  
We're aiming high and hoping the series will reach a wide, diverse audience. For me though, if only one person is affected, that is enough. If it inspires somebody to consider working in residential care because they understand it better – we've made a difference. If it makes someone stop and think about the depiction of 'rough' children in care, or it arms someone to challenge a comment about 'naughty kids' – that is good enough for me.  
'It's Times Like These' is a blog series which celebrates priceless familial moments, events and experiences our staff and foster carers have with the children and young people in our care. It shines a light on what makes the work we do really special and like no other vocation out there.   
As the driver behind this, I thought I would give the first one a go. Here is my take on It's Times Like These.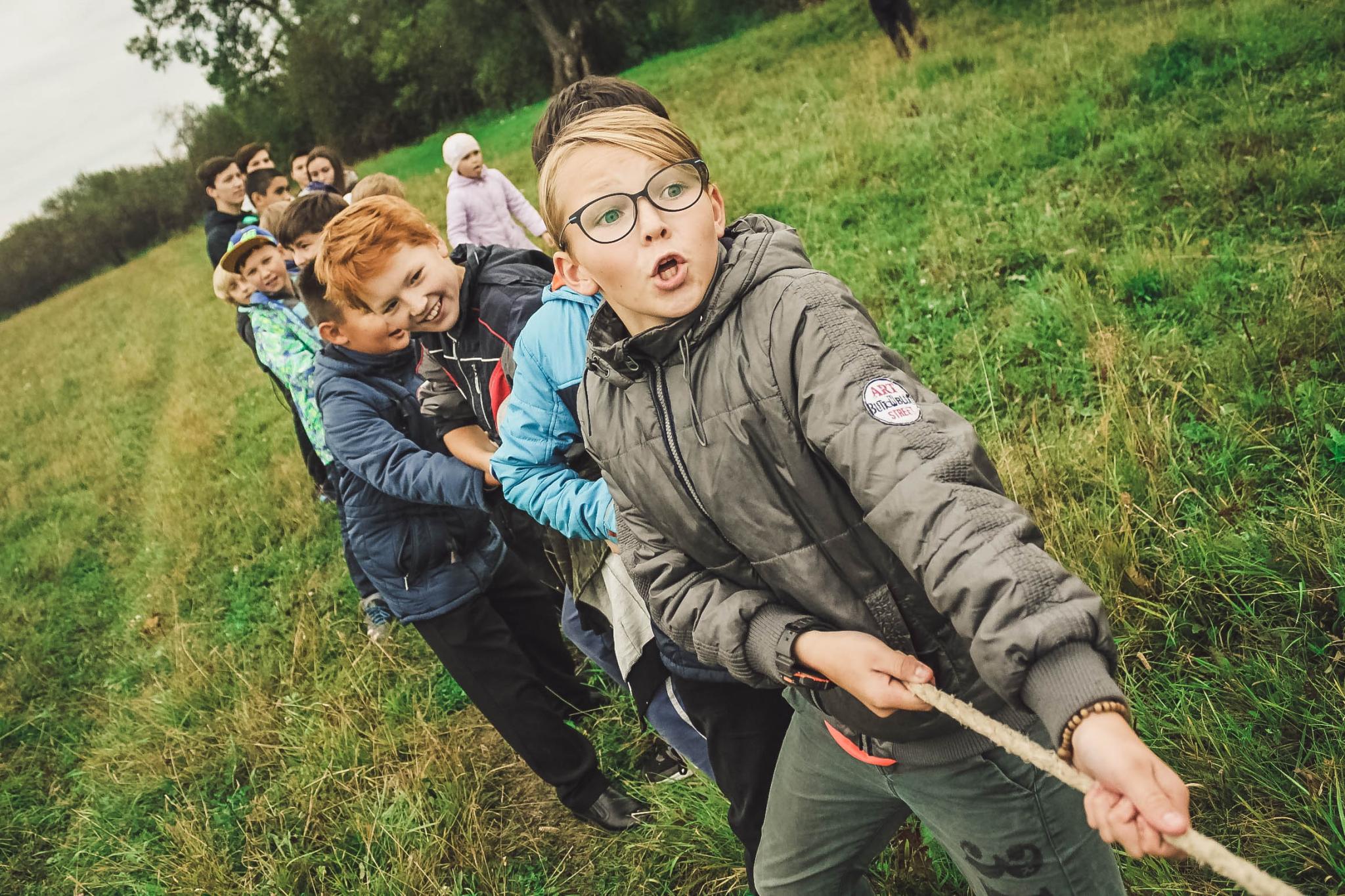 Almost every day I hear positive stories of our children doing well and overcoming barriers many of us can't even imagine. Why are these the untold stories? Where is their moment? Surely hearing stories of children overcoming adversity is something to write about, share and celebrate.
So, what are my It's Times Like These moments? I am not a 'frontline' worker, so it would be disingenuous to write at length about one key moment. What I can talk about, is office life. Or should I say, a lack of due to the current restrictions on us all. As we all focus deeply on what the 'new, new normal' means, it makes me think about the moments that make my job special.  
I don't miss the office for many of the reasons others might. Sure, it would be nice to see my colleagues face to face. It would be nice to physically meet my team, some of whom I only know on-screen. It would clearly be great to get off this screen. Genuinely, the thing I miss most, is the sense of being physically connected to the life changing work we do to turn children's lives around. 
We are really fortunate to have offices that sit alongside one of our specialist schools and when we're not there we base ourselves in our fostering offices. Sometimes, when it's appropriate, we visit our children's homes too. This is where I do my best work. I connect with, learn from and absorb all the information and context I need to do my job.  
I miss walking past a child who six months ago avoided eye contact, but now gives me a glancing smile. I miss the child who greets me in the morning as they wait to go into school, something I know could be significant for them. I miss hearing the children playing, laughing and learning outside. I miss hearing the "good mornings" as the children are warmly greeted by the Headteacher. I miss the "well dones" as they manage to do things that last week weren't possible.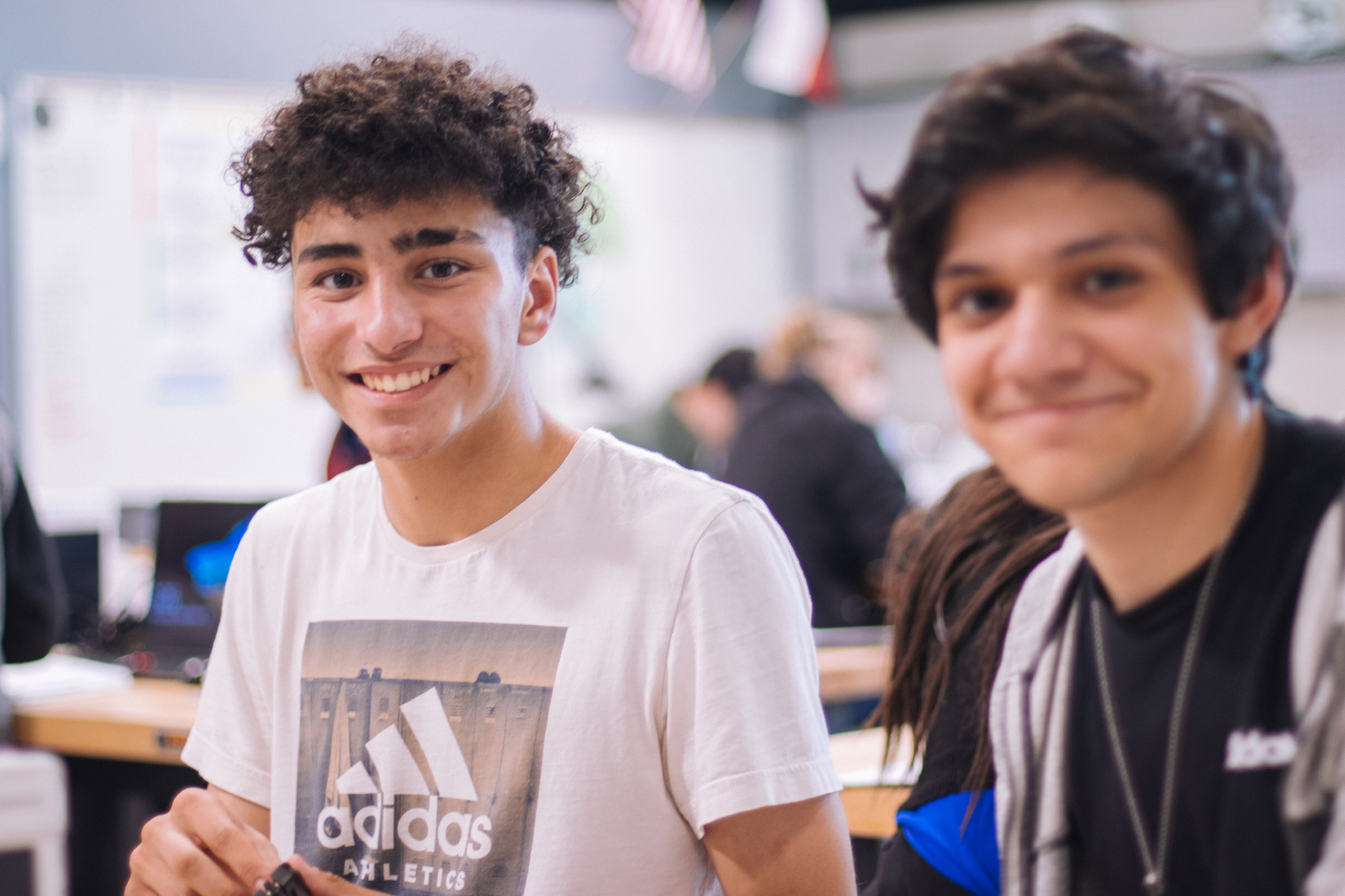 I miss hearing all the conversations and joined up efforts that go into finding a child a safe place to stay. I certainly miss the phone calls to confirm they have found a safe home, tonight. I miss the talent shows that our schools do – full of nonsense and excellence. I even miss hearing the drums being played below us when I am on a deadline. 
It's times like these that really make my job what it is. 
We all have that teacher, the one who saw when we were struggling and found a way to make it all make sense. Five Rivers is full of those teachers – people who are tenacious, creative and reflective. Told through the 'moments' they have, we want this series to celebrate these people and to hear what inspires and motivates them to do the life changing work they do with children and young people.  
This series will run throughout 2021. The remainder of the series will be told by the staff who inspire me, every day, and do meaningful, life changing work. Please help us to take back the narrative and share these stories as they unfold. Come on our journey and help to shift the perception of the children who grow up in care and the incredible staff who work with them.  
Read more posts from the series below:
Emma Heath, Head of Communications.  
If you work in the care sector and you're interested in sharing your views, or perspectives, please get in touch with [email protected]