It's Times Like These that lasting memories are made
Time and time again, we are amazed by the creative and powerful ways our young people find meaning in their experiences. Their contribution makes people stop, think and change and that's just what we need. Through this blog series, we want to take you on a journey to dispel myths, break down barriers and celebrate the children who grow up in care.
In this latest blog our Head of Residential Services, Sarah Stefano, shares one of her most poignant moments…
There are so many 'times like these' memories I have from my time working with children, young people, and adults who have needed care in some shape or form. This exercise of capturing one of them for Times Like These has been incredibly hard. There are just so many… putting it very simply working in residential childcare is memory-making!
I've remembered some of the best friendships I've ever had – so many people I have worked with over the last 20 plus years have been the most inspirational, warm, creative, resilient, real, empathetic individuals.
In "Resi care" you work long hours, you sleep in, you go on holiday, you swim, sail, climb, you eat breakfast, lunch, and dinner with people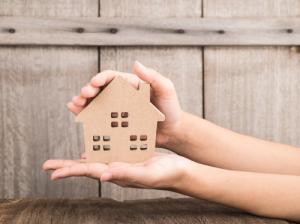 you wouldn't necessarily choose to mix with socially, but something happens…. you form relationships through laughter, through sharing the load when shifts are hard, through the housework, the homework, the paperwork, the incidents, the bruises, the tears, and the tiredness, and the laughter (did I already say laughter?)… and these relationships become innately like a second family. In creating a home for our children (and that is what we do) we don't just go to work, we go to the home. The children's home – and when we are there, we live in their home, as a slightly oddly comprised family, but a family, nonetheless.
I only wish those on the outside looking in could see these snapshots in my mind's eye, and experience for just a few minutes just how this job can be, what it can give, and how we are just a different sort of family that lives in a street, a town, a village… our children are the heart of our family and the I for one am richer for my experiences.
My memory for this Times Like These takes me back more years than I care to admit, I took two young women away on a week long holiday to Torquay, both teenagers of 14 years.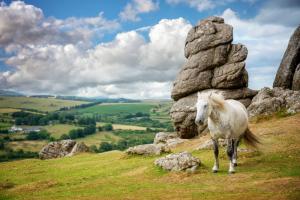 On Day One, I took both girls onto Dartmoor, they were both in the back of the car directing the music choices, mostly disinterested in their surroundings until we went over the cattle grid at the base of the hill to Dartmoor which resulted in shocked squeals, followed by absolute silence. Then (and I have never forgotten, nor will I) one of them said; "oh my god! It's massive, it's like a film" then there was silence again.
In the rear-view mirror, I saw them both looking everywhere all at once, and then, as we went round the bend and Hay Tor spanned out in front of us, they both leaned forward, like small children and squeezed their heads between the two front seats and said 'There's horses everywhere!'
It was in that moment I had one of my first (and there have been many) epiphanies; what I took for granted in this wide-open natural space was, to them, new, brand new, and they were almost awestruck by it; excited and a little intimidated.
I remember telling them how the ponies, cows, sheep came to be free to roam, that they weren't tame so no petting and feeding. They saw figures in the distance on top of the Tor, seeing what they called a 'mountain' and when they realised people were walking to the top they wanted to do the same; so we parked at the base and they were gone, running towards the Tor. Two teenagers for whom a holiday to Devon for beaches, shopping and disco suddenly became something very different. I saw two children running towards the Tor that day just as I had as a girl. I watched them stop, realise the slope was steeper than they'd thought, and I smiled. I saw how puffed they were, but they kept on, and we eventually reached the top and climbed the boulders to stand on the summit.
That silence again… I believe I still smile the same way today when I recall that memory, as I did that day, along with the realisation of being able to be part of creating a memory with those two amazing girls. I know that even if they never went back, whenever they see an image of moorland, mountains, and wild ponies and they have a marker in time, a reference point, and an experience that was a first for both of them. I in turn remember them each time I climb to the summit and hear one of them say; "I can be anyone up here".
Read more posts from the series below:
Sarah Stefano, Head of Residential Services.  
If you work in the care sector and you're interested in sharing your views, or perspectives, please get in touch with [email protected]