Connecting with Nature this Mental Health Awareness Week
Written by Katharine Anderson
Every May, The Mental Health Foundation holds Mental Health Awareness Week, a week that gives space specifically to thinking about Mental Health. The theme chosen for this year is 'Connect with Nature'.
A bit about nature.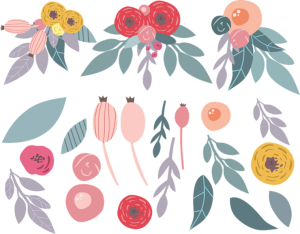 In research completed by the Mental Health Foundation, it has been highlighted that many of us have turned to nature for solace and comfort since the dawn of the pandemic. 45% of participants reported green spaces had been essential for their wellbeing, highlighting going outside for walks as a significant coping strategy.
People have noticed nature more, and there has been a documented shift in engagement with the environment. For example, websites playing wildlife footage saw an increase in hits by 2000%.
As human beings, we are inherently connected to nature, having only lived in cities and increasingly urban settings for the last five generations. The Biophilia Hypothesis presents the idea that we have an innate tendency to connect to nature and other forms of life, biophilia being defined as "the passionate love of life and all that is alive". There are many ways in which we demonstrate an attraction to nature, for example, through appreciating the natural appearance of landscapes; their diversity, colour, shape, and varying life forms, which are universally appreciated, often through the art of photography or travelling and holidaymaking. Nature also seeps into our language symbolically, with terms of reference such as "blind as a bat" and "the cats out of the bag", highlighting a connectedness to other species.
For children and young people, being out in nature affords the opportunity to explore, play, and engage in physical activity, as well as learn in a different setting and surroundings, which for some children, bolsters their engagement and enjoyment. Forest schools enable children to develop a deeper understanding of the environment, encourage holistic growth, and allow the exploration of hazards and risks, in a safe, risk-assessed environment. The impact on self-awareness, confidence and self-esteem has been documented as positive, increasing prosocial and communicative skills. Furthermore, outdoor learning has been reported as fun!
Nature can heal.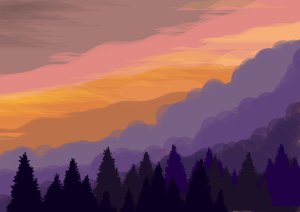 Studies into the benefits of nature have explored its healing impact, demonstrating that spending as little as two hours a week in nature led to greater self-reported satisfaction and wellbeing compared to those who spent more time in artificial conditions.
In terms of physical wellbeing, nature has the power to calm, reducing heart rate, blood pressure, muscle tension, and the production of stress-related hormones, such as cortisol. Nature can support pain management, with a study demonstrating patients who, following gallbladder surgery, had a view from their window of trees, spent less time in hospital, tolerated stress better, and experienced fewer negative side effects during their healing period compared to peers who didn't have such a view.
Nature also supports emotional wellbeing. Mind, the mental health charity, revealed 95% of those interviewed shared that their mood improved following spending time outside, increasing calmness and reducing anxiety. Spending time in nature has also been found to reduce feelings of stress or anger, increasing the ability to relax, and has been deemed supportive in creating new connections, providing a sense of nurturing when it comes to wellbeing. We also know from research that spending time in natural light can help reduce the impact or possibility of experiencing seasonal affective disorder (SAD), a type of depression, commonly experienced during colder winter months.
How can we connect to nature?
It is not only being in nature but how we open ourselves up to and connect with nature that helps to increase wellbeing. How we experience this will be incredibly personal, impacting people in a variety of ways. Here are some ideas for how nature can be utilised to boost both physical and mental health: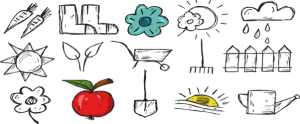 Talk about and share nature!
Take some time to recognise the impact nature has on you, and how you experience your connection to it. Share this experience in whatever way feels comfortable with others, whether it be verbally, or in a photo, video, or sound recording form. What you have experienced may inspire others, and likewise, you may reap the benefits of being inspired yourself. During Mental Health Awareness Week, the hashtag to explore further on social media is #ConnectWithNature
Bring nature inside.
Introducing plants into hospitals, schools, and offices has been shown to reduce anxiety and stress. Buying flowers or a potted plant for your home, or growing plants or flowers on windowsills, is an easy way to bring nature into your space. You could also display photographs of your favourite natural environments or aspects of nature within your home, either by printing and hanging them on walls, or by saving an image as your phone or computer background.
Grow your own.
You do not need a garden to be able to create a growing space; a window box or plant pot can suffice to grow herbs or salad leaves. Alternatively, you can apply for an allotment or search for community gardens/growing projects in your local area. There is plenty of guidance online on how to get started from both Carry on Gardening and Thrive.
Engage in outdoor activities.

Go for a walk in a green space. Follow a local trail or loop, or head out with no direction, seeing where the walk takes you.
Eat meals outdoors or go for a picnic.
Exercise outside. There may be some local outdoor classes you can try.
Spend time being mindful in nature. What do you notice? What can you hear, smell, touch, see, or even taste?
Watch the stars.

Connect with animals.

Visit local areas and look for wildlife. When you are out walking, tune in to noises, bird songs, rustles in leaves. What can you hear? What can you see? Practise your mindfulness and be with what your senses are communicating.
Hang a birdfeeder or birdbox outside a window. You may attract some new friends!

Start Small.

Do things you find relaxing.
Figure out when you feel most energised and utilise that time to get outdoors.
Plan ahead – check the weather forecast or look at your diary to find a gap in space for some outdoor time.
Think about what you like about nature and capitalise ways of accessing more time with that particular aspect.
It goes without saying that our way of being in the surrounding environment has changed over the past year. This is a reminder to listen to what feels comfortable and to go steady as the world opens up.
A New Initiative at Five Rivers
by Sarah Stefano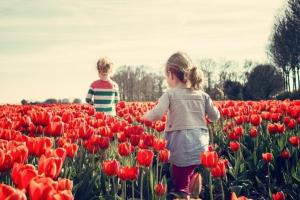 We learn so much from our children and through the experiences we give them, and nature is always something that we, as adults often take for granted so we need to reframe our thinking in order to re-experience through the eyes of the children.
The pandemic taught us a great deal about how we see the natural world around us, whether this was through news footage of otters gambolling around Salisbury high streets captured by CCTV, deer roaming through suburbs of London, or the volume of birdsong heard increasing through the absence of other sounds. A curiosity emerges, and as children enquire of the adults around them, interest forms and we have a platform to build upon.
When out in nature, whether in a garden, a park or even from a balcony we can all benefit from fresh air, the ability to take a moment or two to breathe. If we walk, run, or do an activity in nature we can immerse ourselves, our physical health benefits and our mental health is sustained.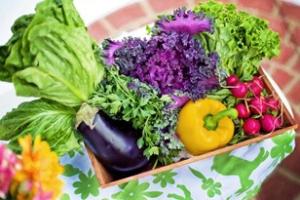 When out in nature, whether in a garden, a park or even from a balcony we can all benefit from fresh air, the ability to take a moment or two to breathe. If we walk, run, or do an activity in nature we can immerse ourselves, our physical health benefits and our mental health is sustained.
We have introduced a growing project which is starting in three homes that myself, and the chef, have been working with. We are based in different parts of the UK so we can also experience seasonal changes, how these move across from west to east and compare and share experiences. Children and adults will be able to use the produce they grow, understand over time the benefits of home grown and locally sourced produce and that this does not need to be daunting or expensive. This is influencing our wider 'food for thought' project which makes healthy, nutritious food accessible to us all.
For more information on Mental Health Awareness Week, please visit – https://www.mentalhealth.org.uk/campaigns/mental-health-awareness-week