Young people's interview with the Children's Commissioner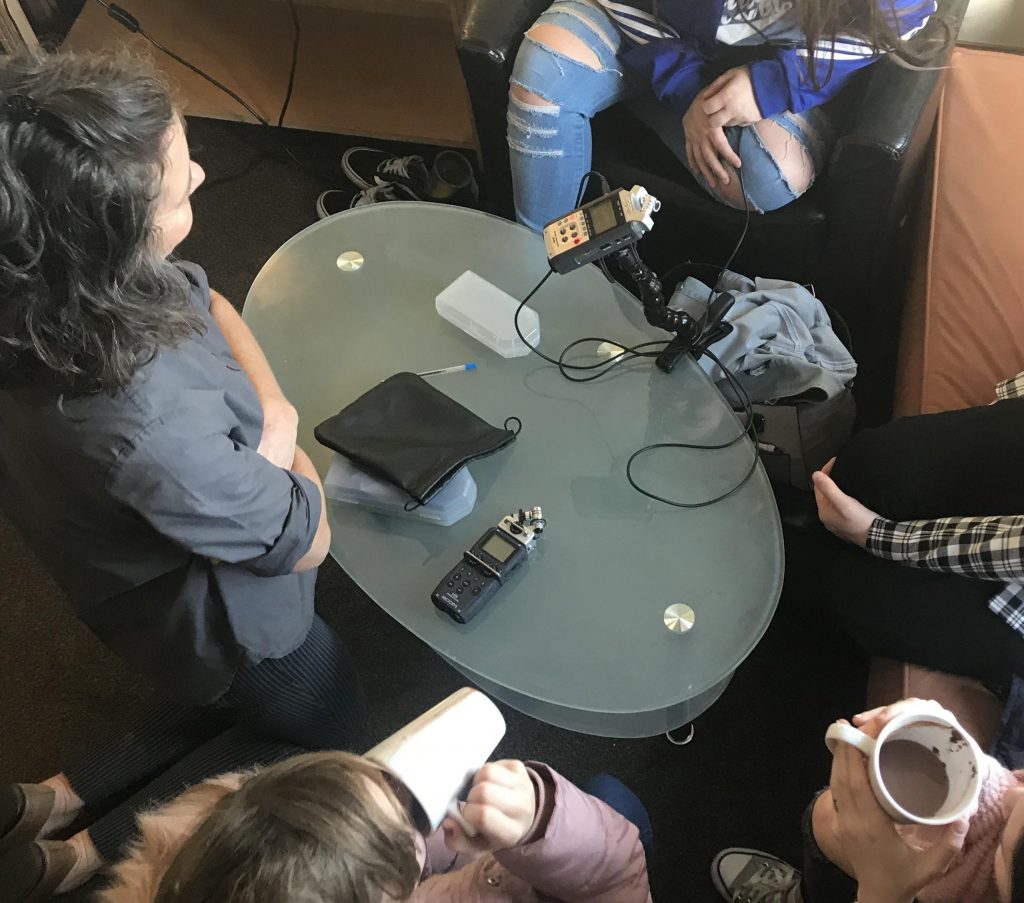 Our Youth Council said they wanted to make podcasts all about care. So Five Rivers organised training for our young people to help them create a series of fantastic podcasts called Care to Listen?
Two young people in foster care, M. and J.K. got to interview the Children's Commissioner for England.
They travelled up to London to meet Anne Longfield accompanied by their fostering support workers, Jade and Katie. The team was made to feel welcome with a private office for the day so they could practice for a bit.
The young people asked Anne all about her work as the Children's Commissioner and she told them about her national campaigns  – like making social media safer for young people and getting councils to stop charging care leavers council tax.
M, 17 said after,  
"It's nice to know that Anne is listening to our voices."
Meeting Ric Flo
On the same day, M and JK recorded an interview with care experienced British rap artist – Ric Flo.
They asked him searching questions about his own youth in foster care and how he draws on it to inspire and help others with his art and rhyme. Afterwards, Ric encouraged M and JK to pursue their personal dreams. JK, 17, said
"It was interesting to learn about Ric's past. It inspired me!"
The young people took selfies and asked Anne and Ric to pose with placards promoting Care Day 2019. The photos were shared on our social media pages on the day, 15 February 2019.
All in all, a big day for two young people!
What's changed
Our young people have learned a lot about the society they live in and met inspiring people who have encouraged them to go on to even greater things. By listening to these podcasts, people will understand more about the positive impact that care experienced people are making on society.
Find out more and listen to our podcasts
https://five-rivers.org/care-to-listen-to-our-young-people/
Our podcast series Care to Listen is also featured on the Children's Commissioner's website, IMO hub.  https://imohub.org.uk/caretolisten-new-podcast-series-life-in-care/