Benny's January Blog: Staying paw-sitive during Lockdown 3
Hi Guys,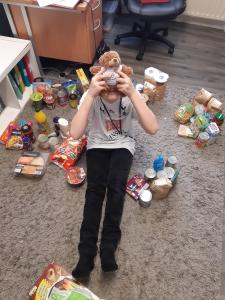 Benny here for my first blog post of 2021! I can't believe Christmas is over for another year! I spent some time at Fountain House, and went with the adults and children to a local foodbank to drop off some goodies! I'm so glad they let me stay at Fountain House for Christmas! Since then, we've entered another lockdown, and I wanted to share how I stay paw-sitive during these times – especially at this time of year when it's cold!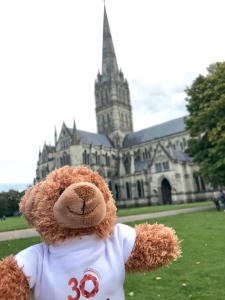 1) Going for a walk – even though we're only allowed out once a day, getting some fresh air is great – even if it is a bit nippy! I'm glad my fur coat keeps me warm, otherwise I'd be a polar bear!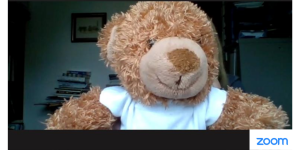 2) Checking in on friends – it can be lonely when you can't see your friends + family as you normally would. I've been checking in on my friends around the country, and hearing what they've been up to! I've also joined in with a few Zoom Quizzes – I enjoyed being a Quizzly-bear!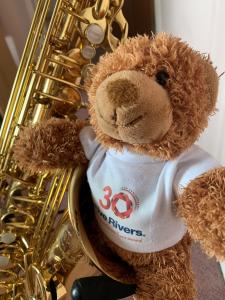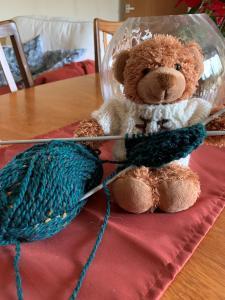 3) Learning New Skills – with the dark nights, it's a great time to learn a new skill! I've been trying my paws at a lot of different things – including learning the saxophone and trying to knit! I'm not very good yet – but you never know – I might have a new jumper by the end of lockdown!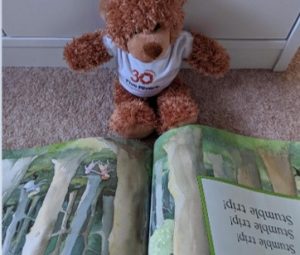 4) Reading – reading some of my favourite books has been a great way to stay paw-sitive, but I like finding new books too! If you've got any great recommendations, let me know!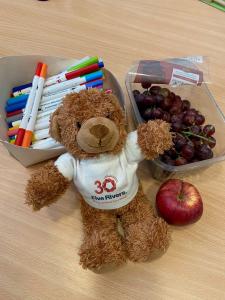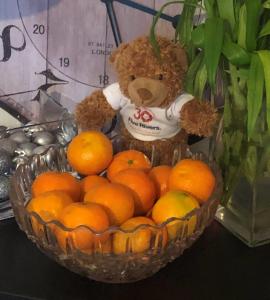 5) Healthy Eating – as you know, one of my new years resolutions from 2020 was to eat more healthily – and I did quite well! Over the Christmas festive period, I enjoyed trying some healthy foods, alongside some treats – I was definitely a stuffed bear! My new favourite food is Satsumas – what's yours?
Let me know how you're keeping paw-sitive in Lockdown 3!
Love,
Benny x