Investing in Children awarded to the Five Rivers South West regional team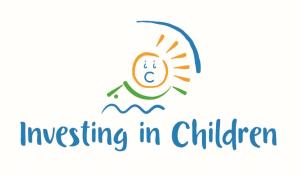 Amazing news – the Five Rivers South West regional team have been awarded the Investing in Children Membership Award!
The South West team, that have offices in Bristol, Somerset and Gloucester, received praise for their continued work in listening to the voices of young people and for including them in decision making that affects their lives and the care they are given.
The accompanying report highlighted several key areas.
Young Persons Group Feedback
"It makes me feel good 'cause I know that they're listening to you."
"At the end of every young person group, they like to ask us what we liked and what we didn't about things we did in the group."
The report by Investing in Children outlined how the Young Persons Group established by the team continues to be the backbone of the organisation, allowing the young people to participate within their local group and be part of the change.
The report also outlined the open and friendly nature of the meetings and how the children and Young People could voice their opinions and help plan the events organised, such as the Speak Out talent show event, that they chose to hold for National Care Day.
ASDAN Courses
Investing in Children also praised the ASDAN courses that the children and young people can attend, teaching them a particular skill or course such as First Aid, Independent Living and a Creative Writing Workshop. These have been led by the young people where they displayed a keen interest in wanting to teach others the skills to pass the course.
The assessor hailed the courses for their well-developed nature and their existence thanks to the team listening to what the young people wanted for further opportunities. There was also praise for the team in providing opportunities to further their learning and interest!
Lockdown Support
The report highlighted the tremendous amount of support the team have given to the children and young people over lockdown. The team have continued to meet with the Young Persons Group over video chat to discuss various projects and make sure that despite the restrictions, the children's voices could still make a difference.
About this one of the young people said:
"Yeah, we've been doing them online. I did one a little while ago and we've got one tomorrow. They asked us what we wanted to do and listen to our voices. So, then we made this rainbow and came up with an anagram. We all came up with words as a group. It was really fun and good to do!"
What is the Investing in Children Membership Award?
The award is given to organisations that incorporate the good practice and active inclusion of children and young people in the dialogue, that results in positive change for their care and support based on their feedback.