Outcomes from 2022/23 Youth Council Projects
What's Changed in 2022/23?
Top Highlights
4,230 young people engaged in participation (Engagement and Activities across the country)
3 x Residentials took place across three regions
1 x 'Don't Forget Us' puppet show, and social media campaign film gets great traction  
1 x Script writing workshop with Russ Litton
1 x Graffiti workshop
1 x Paper theatre prop-making course
1 x Paper theatre production, narration and filmmaking
1 x Ceramic workshop celebrating identity
1 x Radio show about 'Don't Forget Us'
Children and Young People's Zone launched on the Five Rivers website.
Buddy scheme pilot in place (young buddy trained and ready to deliver service)
Diversity listening group listeners trained
The Office of the Children's Commissioner shared our film 'The Masks We Wear' as part of their launch of the Sibling Separation Report including a blog from one of our care leavers
Children from our Residential services attended workshops
Children from our Residential services engaged in annual children and young people's consultation
Here is a short animation short of what's changed as a result of the Children's active participation last year (click the image to watch on YouTube).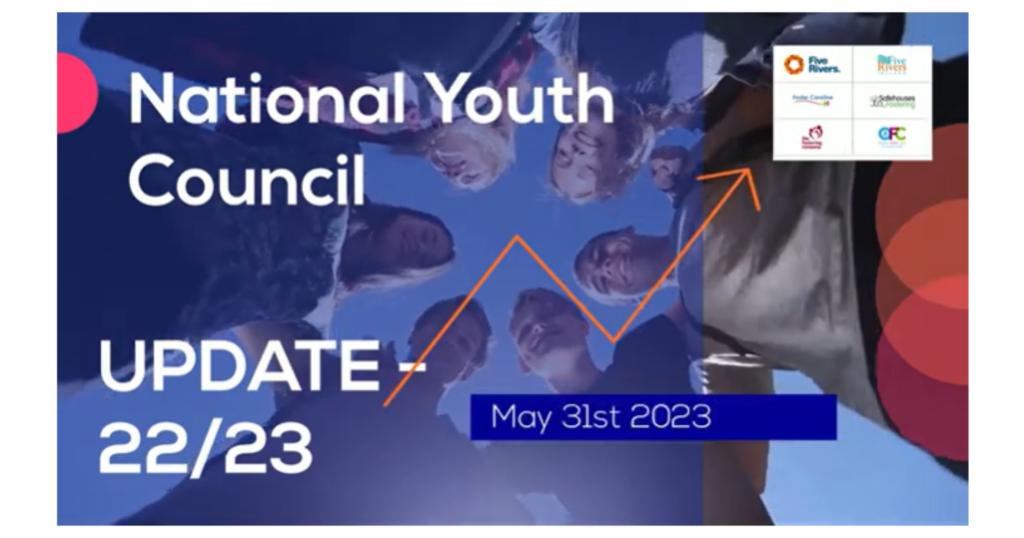 Participation Strategic Plans for 23/24 – coming soon
Based on the results of our Annual Children's Consultation and dialogue with the National Youth Council and the Board of Directors, we are now in the throes of planning and pricing up Participation projects that will try to solve some of the issues raised by the young people.
Once we have plans drawn up – these proposals then go to the Board of Directors to consider and authorise as they see fit. Thereafter your Participation Champion will update your local Participation strategic plan and off we go into the 2023/24 Participation year.
Olivia Doherty
National Participation & Engagement Officer