Cam and Clare, fostering in lockdown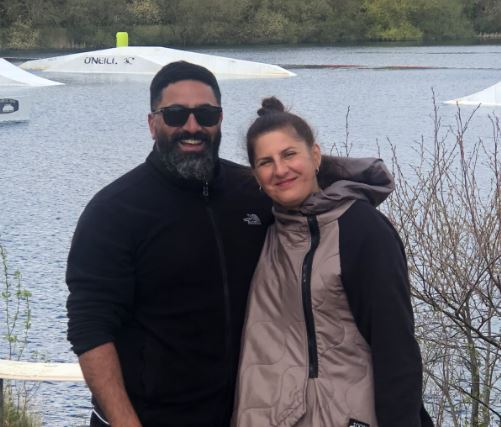 "We always knew we wanted to do something more fulfilling and be able to give something back. My work-life has always been extremely stressful…I was looking for something that would give me more stability and job security and I've never looked back."
Our foster carers, Cam and Clare, from the North of England, started fostering during lockdown. They share their experiences in the hope it will inspire others to think about fostering.
Cam left behind a career of more than 20 years as a chef and his wife Clare, who runs a local barber shop with her sister, made the decision to begin fostering during the pandemic. The couple raised their three sons together and they also helped raise Cam's younger sister Gaby, from the age of 12, so they felt confident in their ability to support a child or young person.
Speaking about their decision to foster, Cam said: "The pandemic was the push we needed to kick-start the process. We always knew we wanted to do something more fulfilling and be able to give something back. My work-life has always been extremely stressful and I haven't felt secure in the catering industry for a while so I was looking for something that would give me more stability and job security and I've never looked back."
"To anyone who is thinking about becoming a foster carer, the main thing I can say is as long as you've got a good heart and a sense of humour, you could provide an incredible life for someone who really needs it."
For more information on foster care, contact Five Rivers Child Care on 03452 660 272 or www.five-rivers.org.