Ebble House
Age Range:

7-12 on admission
---
Ebble House is an established children's home based in Salisbury, Wiltshire. The home is close to the city centre with excellent links to public transport, local support services, schools, colleges, events and activities.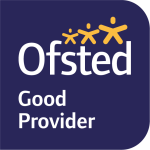 Every admission to Ebble House is planned with clear objectives based on the needs of each individual young person. The emphasis is on positivity, promoting the strengths of everyone in our care at Ebble House, regardless of past experiences or behaviour. In this, the team is supported and trained to deliver maximum opportunities within a therapeutic crisis intervention model.
"Children new to this home experience a warm welcome from a dedicated staff team. Regular multi-agency meetings maintain a focus on the child, and close working with the in-house therapy team contributes to an assessment of needs."
Ofsted, 2019
The team shares a mission: "Through providing a safe, homely environment which is filled with love, laughter and nurture, combined with consistent routines, we enable our young people to grow and develop, being supported to achieve their full potential while knowing they are valued and loved. We embrace the six elements of a therapeutic environment which are: playfulness, acceptance, love, curiosity, empathy and consistency."
We give support, care and nurture to every child, with an integrated package of residential care, clinical intervention and education designed to help them overcome childhood experiences and trauma. Ebble House's speciality is working with children who have attachment disorders or have suffered childhood trauma or adverse childhood experiences (ACE's). The children may have associated syndromes such as ADD, ODD, and low levels of autism as long as trauma and attachment are the overriding diagnosis.
"(…) the staff continue to show warmth and affection, telling the children that they care for them and will continue to take the necessary action to keep them, and others, safe. Through this nurturing and responsive approach, children develop trusting relationships with the adults who care for them."
Ofsted, 2019
"The home remains a very homely environment. The dedication and commitment of the manager and her staff is evident in the thorough management of the home's systems and the way the new admission has been helped to settle in so well."
Regulation 44 inspector, 2018
Speak to our referrals team, Simon or Shirley or the Ebble House Manager Manager, Tom: 0800 389 8708