Antony and Richard, fostering as LGBTQ+ dads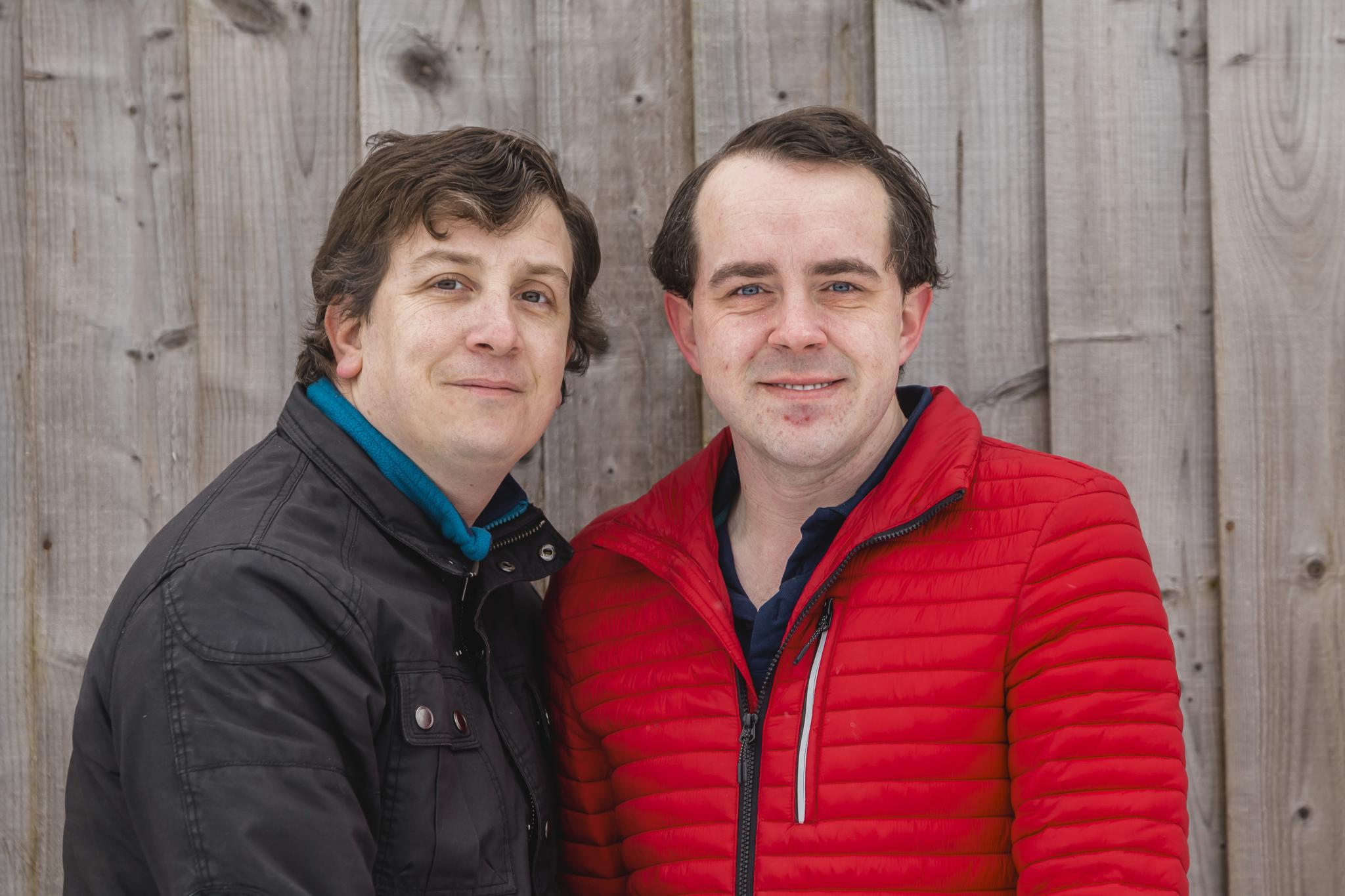 "It's about educating people and being up front about it to try and reduce those misconceptions. I'd urge anyone considering fostering to not be put off and to just go for it."
Our carers, Antony and Richard, share their inspiring fostering story to encourage other LGBT+ individuals to consider fostering.
Antony and Richard have been fostering with us since 2019 and are now long-term foster carers to a 15-year-old, who will stay with them until the age of 18 or until able to live independently.
Having previously worked as an auxiliary nurse and spending over 13 years in the health sector, Antony felt he wanted to extend that care to help young people and children in need. Beginning his career at the age of 17 as a cadet nurse, Antony's background provided experience and skills that he was able to apply to his role as a foster carer.
Speaking about their decision to foster, Antony said: "As a couple, fostering was something we had discussed many times as my niece and nephew went into care for several years after a family breakdown. They are now living under special guardianship with my mother."
"After seeing the help they had and how they were looked after so well in foster care, we felt that once we were in a position to do so, we wanted to be able to do the same for other children and youngsters who need it. When we decided we were serious about applying, we moved out of our one-bed flat and into a house, so we'd have the extra rooms to be able to provide somewhere safe to live for a child."
The couple went into fostering after seeing the positive impact it had on close family members. Having been through the process themselves and becoming aware of the fact that others still thought same-sex couples couldn't foster, the pair are now determined to encourage other LGBT+ people to seriously consider fostering.
Speaking about the misconception around members of the LGBT+ community fostering, Antony said: "No one should be discouraged from fostering because of their sexuality. We did actually face some uncomfortable barriers when we told people we knew that we had decided to apply to foster and we were taken aback by the lack of understanding surrounding whether same sex couples can foster. However, we're thankful that those close to us have been very supportive of our decision. For us, it's about educating people and being up front about it, to try and reduce those misconceptions. I'd urge anyone considering fostering to not be put off and to just go for it."
For more information on fostering as a LGBT+ individual and for fostering queries in general, visit our LGBT Fostering page or contact the enquiries team 0345 266 0272 or email [email protected].