Participation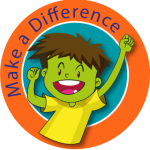 Calling all Five Rivers Fostered children – I'm NEO the Five Rivers Children's Participation Champion! Whenever you see me, you know I want to hear about what you are thinking and feeling. Here's your chance to get involved with lots of stuff in Five Rivers
What is Participation?
Five Rivers' Participation works with our children and young people to give them a voice in decisions relating to their own care, to enable them to contribute to their community and to help them express views on the things that are important for them.
Our young people are keen to let the world know about their achievements. Read their stories below or check out our media channels:
Soundcloud

Vimeo

Issuu

Our Participation Principles
Participation is 'valued' and the views of young people are taken seriously.
All children are given the same opportunities to be included in decision making that affects their lives.
Participation should be a Fun, Creative process and young people's contribution is recognised and rewarded.
---
Achievements
Stories of how we enable our young people to participate in decisions relating to their own care, and get their voices heard about the things that mean a lot to them.
Work
Everything we do in our participation programmes is about to change. Change for the better.